Since September 2016, we have had 'House Teams' with 'House Captains'.
Hedgehogs       Otters        Owls
All the children have been allocated in a team, and will work with this group of children throughout the year, i.e. Sports Day.
Each week, the children are able to collect house points for good behaviour, good work, being friendly and polite to other children and adults. Points can be collected at dinner time, playtime and lesson time.
At the end of each week the House Captains count up their points, and the winning team moves a step on the display board, whilst also being rewarded with a special group treat.
The children are learning to be part of a team, and work together with children of all ages and capabilities. Being a house captain gives a sense of responsibility and leadership.
Our House Captains for 2023/24 are: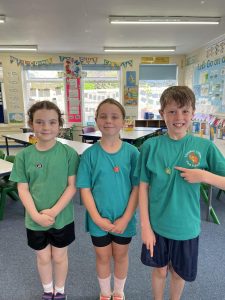 Hedgehogs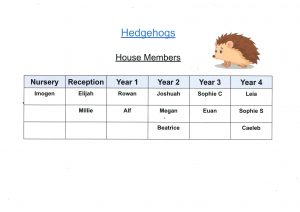 Otters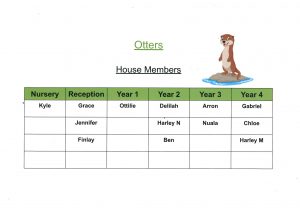 Owls